The George Mason Visual Arts Scholarship 2019 recipient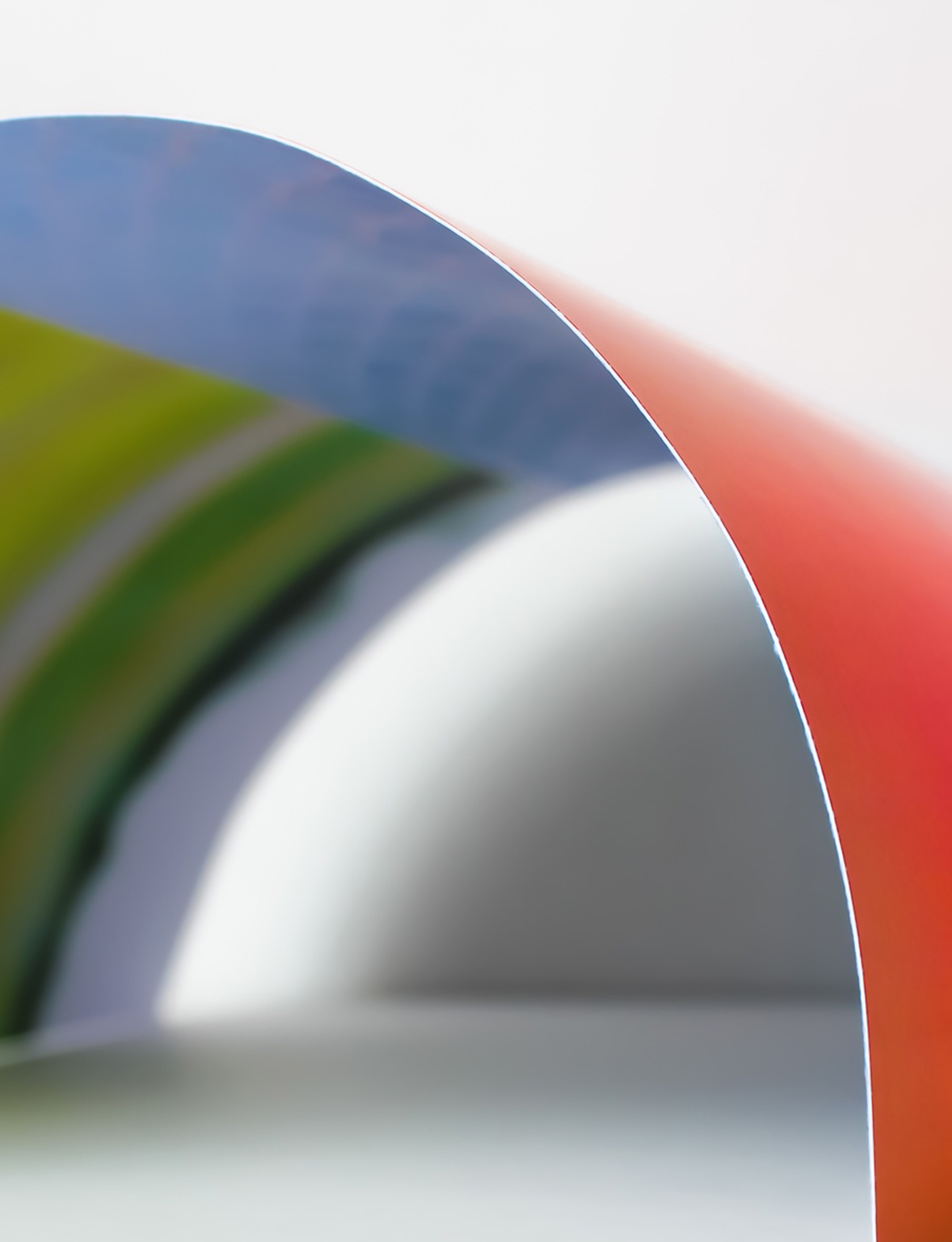 "Curved Reality is an artistic perspective that sees the extraordinary within the ordinary – the unseen within the overlooked.

Last year, my photography folio board was based on the architecture of clothing, inspired by the structural folds of a blue dress. By printing out an abstracted photograph of the folds of a dress, I folded the paper along the folds to create a self-supporting structure, representing the strength of femininity. Then, printed on silk, the photograph became an extension of the dress itself – an abstracted reality that ripples in the wind.

This year, my photography folio is inspired by a traffic cone that stands within the landscape. I noticed the striking contrast of its neon orange colour lined with reflective stripes against the mountainous landscape. My folio board is about discovering the extraordinary within the ordinary – to slightly curve the reality we see. To do this, I abstracted the cone to its most fundamental roots – in form and colour. By blurring the photographs the cone becomes an extension of the landscape, which is still grounded in structural lines. These abstracted photographs were printed double-sided on a piece of card which I then curved into both the shape of a cone and the soft rolling hills. A reality that has been curved by imagination.

Next year, at Massey University in Wellington I am planning to study Design, which in my first year will include: Photography, Spatial Design, Fashion Design and Textile Design. I will focus on sustainability and creativity of design, whilst continuing to find the extraordinary within the everyday.

Throughout my photography I have been inspired by the folded structure of Aliki Braine's photography and the architecture of the Govett-Brewster Art Gallery/Len Lye Centre, the soft blocks of colour in Mark Rothko's paintings and the linear blurred landscapes of Uta Barth."