New Plymouth is a city that knows how to live and is becoming recognised as New Zealand's capital of culture. From international festivals to major sports events, Maunga to sea, and fine dining to fish and chips on the beach, it's all on offer.

Monica's Eatery
The Gallery cafe open 7 days for breakfast, lunch and drinks. 
Adjacent to the Gallery, the acclaimed Monica's Eatery is an art cafe inspired by the life and spirit of Monica Brewster, the founding patron of the Govett-Brewster Art Gallery.
Open 7am - 2.30pm daily for breakfast, lunch and drinks.

West End Precinct
The Gallery's neighborhood is a vibrant destination. 
Within a single city block surrounding the Gallery, the West End Precinct presents a vibrant community of boutique retail, eateries, accommodation and entertainment to add to and extend your Gallery visit. 

Coastal Arts Trail
The Govett-Brewster Art Gallery | Len Lye Centre is a founding member of the Coastal Arts Trail, a self-guided itinerary of art galleries and museums that spans the North Island's West Coast from Wellington to New Plymouth via Palmerston North and Whanganui.
The Coastal Arts Trail offers a great guide to discovering the immense creativity, history and culture of this part of the country.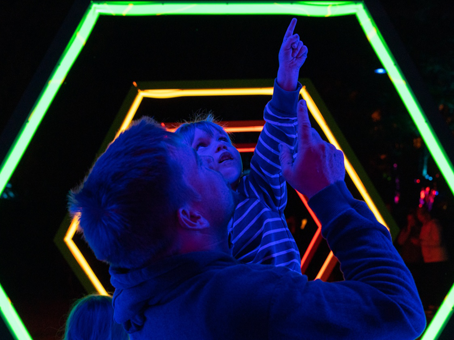 See and Do
There's loads to see and do in New Plymouth and right around Mounga Taranaki. 
To discover it all, check out Venture Taranaki's guide, or see what's  coming up in the region's epic events calendar.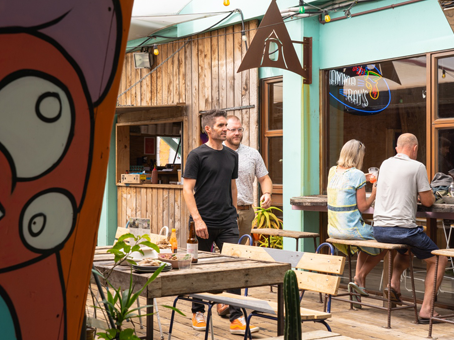 Eat and Drink
New Plymouth is renowned for its contemporary and creative dining scene. Whether you're looking for breakfast after a surf, a great coffee after your visit to the Govett-Brewster, fish and chips on the beach at sunset or fine dining, our hospitality heroes have you covered. Get a taste of the region's dining guide.

Places to Stay
From seaside holiday parks to contemporary boutique hotels, remote off-grid lodges to family-friendly motels, Taranaki has some fantastic places to base your adventures from. Find your home away from home here.